Do you want a long layered look? Who wouldn't? They're gaining popularity rapidly because of their youthful and glamorous look. They frame your face perfectly and make you look the best way.
Long layered wigs are a safe and effective way to wear layered style, and you can get top-notch units at Luvme Hair. Luvme Hair is a global wig store that sells different wig types, hair bundles, and hair accessories.
This article is all about the best long-layered wigs from Luvme Hair. You'll understand what they are, the units to try, and other essential aspects.
What are Long Layered Wigs?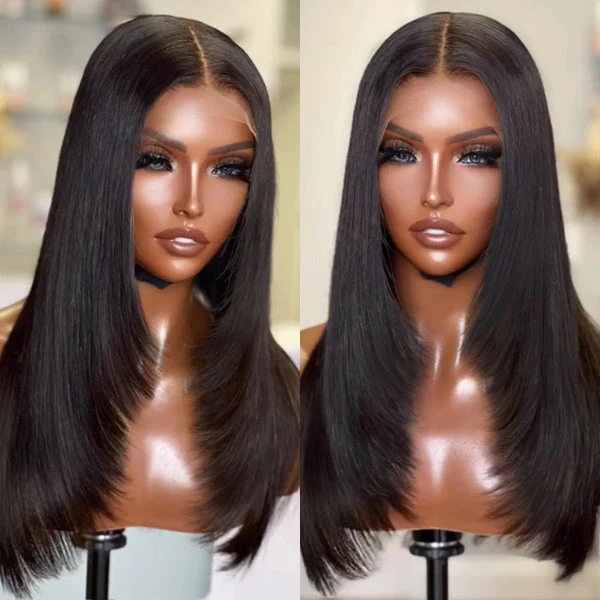 Wigs have four length categories: pixie, short, medium, long, and extra-long. Pixie wigs are those under 6 inches, short wigs are those 8-14 inches, medium wigs are 16-18 inches, and long wigs are 20-24 inches, while extra-long wigs are 26+ inches.
However, many stylists scrap the extra-long wigs category and classify long layers of wigs as those that are over 18 inches in length. It doesn't matter how long it is; it's extra long if it's over 18 inches.
Layered wigs are those that have a texture with varying lengths. Manufacturers purposely and stylishly cut the hair like that to add texture and movement to the wig. A long layered wig is any layered cut wig above 18 inches.
Understand that all the hair strands won't be the same length. In an 18-inch layered wig, for example, manufacturers will quote the length of the longest strands. The rest would be shorter and different lengths as it's what creates the layered effect.
Long-layered wigs can be human hair or synthetic, but all of Luvme Hair's long-layered wigs are 100% human hair. It makes the unit look natural both in bounce and fell and more beautiful. You can get the hair in different colors, textures, densities, and lengths.
Benefits of Buying Long-Layered Wigs?
1. It Enhances the Color
Long layered wigs don't only enhance texture and movement, but they do the same to color. If you buy Luvme Hair highlight layered wigs, the style will make it more dimensional and glamorous.
2. It's Flawless
Honestly, long-layered wigs have their flaws, but the benefits outweigh the disadvantages. These units look glamorous and gorgeous when you wear them. Those flowy styles can look lovely if you maintain the wig well and style it right.
3. It's Low Maintenance
Layers are easier to maintain when compared to other wigs. The layered cut means less hair to care for, and you'll spend less on products on them. They're less prone to tangling like other wig types, and you don't need to buy all the styling products in the world to keep them looking shiny.
4. It's Realistic-looking
Top stylists carefully construct Luvme Hair's layered cut wigs to look as realistic as possible. It's human hair, and everything behaves like your natural hair. The layered wigs have transparent lace, making the hairline look more natural.
What are the Best Luvme Hair Long Layered Wigs?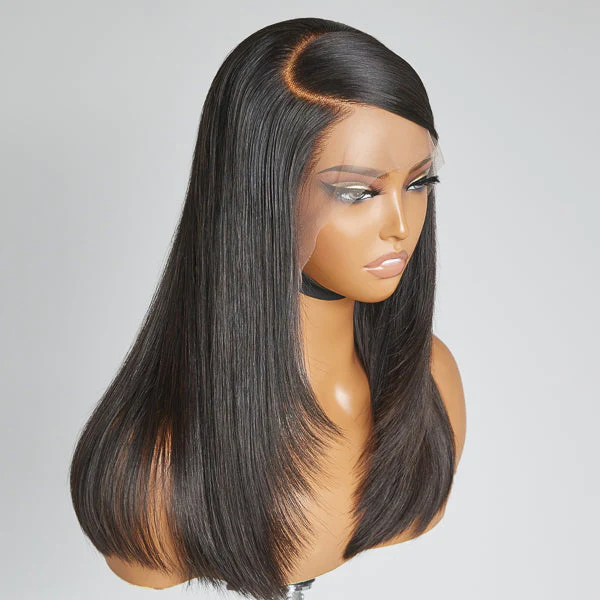 1. Trendy Layered Cut Pre-Plucked Glueless 5×5 Closure Lace Wig
This wig is one of the best ways to wear layered closures. It comes with a pre-plucked hairline, making the glueless installation easier. You can part it side or mid-part, increasing your versatility in styling. It is 180% density, 16,18, 20, and 20 inches in length, and black colored.
2. The 90s Inspired Side Swoop Silky Straight 13×4 Frontal Lace Wig
Go full retro with this wig from Luvme Hair. It's constructed carefully by top-of-the-line stylists to ensure you get the best possible wear experience. The wig features a classy side swoop style, parted to its wide 13×4 lace front. It's available in 18 inches, has 150% density, and a natural black color. Plus, it's a glueless install.
3. Charming Brown Layered Cut Loose Wave 5×5 Closure Lace Wig
The Charming Brown is perfect for ladies with a similar skin tone who want something that could shine on their faces. It's glueless, which makes it very easy to install and remove, and is low maintenance. You can get it from 16-24 inches, and it's available in 150% density.
4. Limited Design Reddish Brown Layered Silky Straight 5×5 Clsoure Mid-Part Wig
The reddish brown tint is one of those colors that will look nice on anyone, irrespective of their skin tone. The layered cut is carefully done, ingenious, and splendid. You can get the wig in the middle and side parts and style it however you want. It's available in 21.5-23.5 inches at a 150% density.
How to Select the Right Luvme Hair Long-Layered Wig for You?
Buying a long layered wig isn't hard, but you should be careful when purchasing mistakes. You'll have to take note of your face shape, skin tones, facial features and choose a wig to match. Employ factors like the length, density, color, texture, and wig types to help you make these selections.
1. Wig Type
The first and foremost is the wig type. Luvme Hair's long layered wigs are mainly lace frontals and closures. Go for closure if you want a simple wig without too much parting and frontals if you want to get more control over your styling.
2. Texture
The texture of the wig is whether it's curly, wavy, straight, or coily. Many people combine straight with layered becuase the style already adds texture. However, you could explore other textures and select the one you want. If you're new to wig selection, choose a unit that complements your natural hair texture.
3. Color
The color of your wig is up to you, although it's best to choose one that matches your skin tone. Black will work with any skin color.
4. Density
Density is the fullness of the wig. While you can choose one that matches your natural hair density, you don't have to worry much about this aspect. Luvme Hair's long layered wigs are designed to have just the correct density for their various lengths.
Who Can Wear Luvme Hair Long Layered Wigs?
The beauty of long-layered wigs is that anyone can wear them and look gorgeous. Anyone on the planet can buy and wear them and still look adorable. You only need to style it to match your features. There are 50+ wig styles that you can do for your long-layered haircuts.
Conclusion
Long-layered wigs can amplify your fashion greatly if you know how to use them. They can be expensive, which explains why you shouldn't rush when purchasing them. After getting the right wig, care for it like you would do your natural hair because it's the only way to ensure it lasts long. Remember, Luvme Hair is always open and available for you to buy your long-layered wigs.