Well I have seen thousands of blog and video talking about betterhelp and talkspace reviews, the two of most preferred and convenient online therapy option available. so decided to give it a try and give my honest opinion about Betterhelp and its services.
In this blog i am going to Review betterhelp online therapy and what I like while taking therapy session and what I don't. so keep reading me till the end hope I will be able to help you to take better decision, to choose the best online therapy.
so without ado lets get started.
Overview of Betterhelp Online Therapy : What all It has offer to You
For formal introduction about BetterHelp, It is one of the largest online therapy platform and allow you to take online therapy anytime, anywhere. They have over 20K licensed therapists available with Over 2.5M users, and almost 70 million sessions successfully completed.
Some Specifications of Betterhelp are:
| | |
| --- | --- |
| Product Name | BetterHelp Online Therapy |
| Usability | Mobile platforms (ios + Android Both) |
| HIPPA Compliant | Yes |
| Year Founded | 2013 |
| Price | Subscriptions as low as $65/week, billed every 4 Weeks |
| Payment options | Credit card or PayPal |
| Free Trial Available | Yes, 7 Days Free Trial |
| Session Types | Video, Chat, Voice, Messaging |
How Much Does Betterhelp Cost?
Better help pricing starts with $35/week to $80/ week. If you think that it isn't working for you, you can cancel it anytime and if pricing is an issue, Contact Your medical insurance Company and Check out the details about its coverage.
Betterhelp four subscription plans:
Unlimited $80/week – Unlimited messages and live sessions, charged $80 weekly
Unlimited $65/week – Four weeks of unlimited messages and live sessions for $260 (Billed Monthly)
Unlimited $45/week – Three months of unlimited messages and live sessions for $540 (Billed Quarterly)
Unlimited $35/week – Twelve months of unlimited messages and lives sessions for $1820 (Billed Yearly)
Who Is BetterHelp Right For?
BetterHelp provides Online Counselling in different areas like:
| | | |
| --- | --- | --- |
| Stress | depression | trauma |
| anxiety | addiction | anger |
| relationships | eating | family conflicts |
| parenting | sleeping | LGBTQIA+ matters |
| grief | religion | self-esteem |
Who Is not Recommended to use BetterHelp?
if you have significant level of stress and have recent thoughts of suicide then we suggest you to not try betterhelp but go for in-person treatment options.
Betterhelp is not also a good option for those who don't have a calm place or good internet connection.
How to Sign Up for BetterHelp?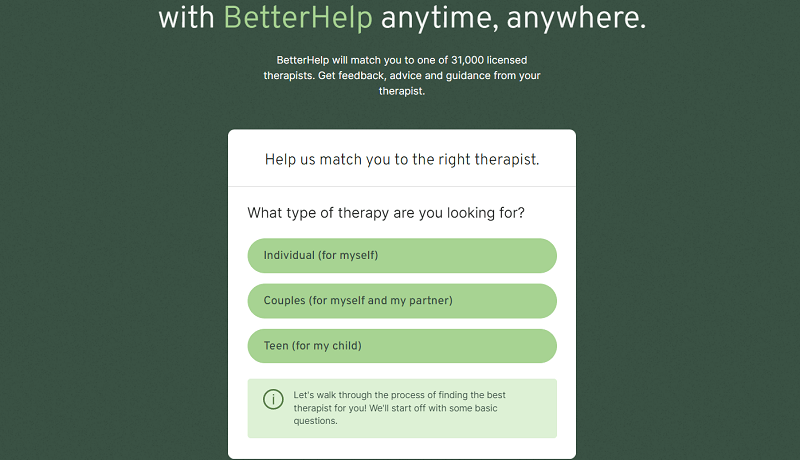 1. Sign up process of betterhelp is very user friendly. In the first you need to fill a questionnaire Where you will be asked some questions like:
What type of counseling you are looking for?
What is your gender and if you have already tried therapy?
What is your age, if you have selected the between 13-19 you will be asked to check its sister site teencounselling.com.
Go to Teen counselling if you are below 19
Questions related to how you are feeling, your religious status and all?
Note: Be calm and true to yourself while filling this form because This help will help to find the best match therapist for you.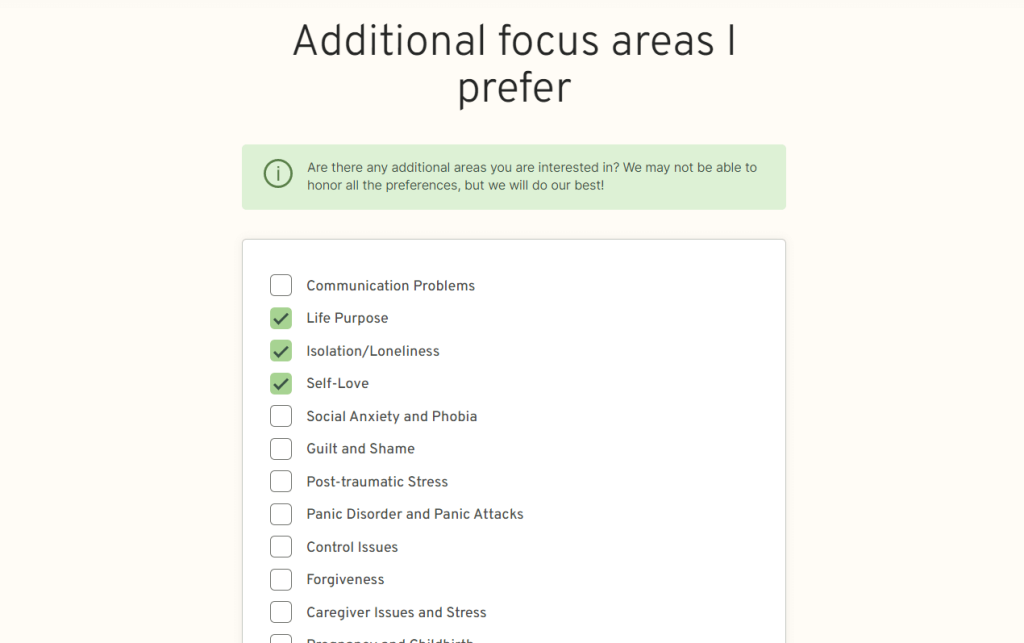 2. After Finish the questionnaire you need to create the account by filling the information, to continue with this account you need to verify your email first.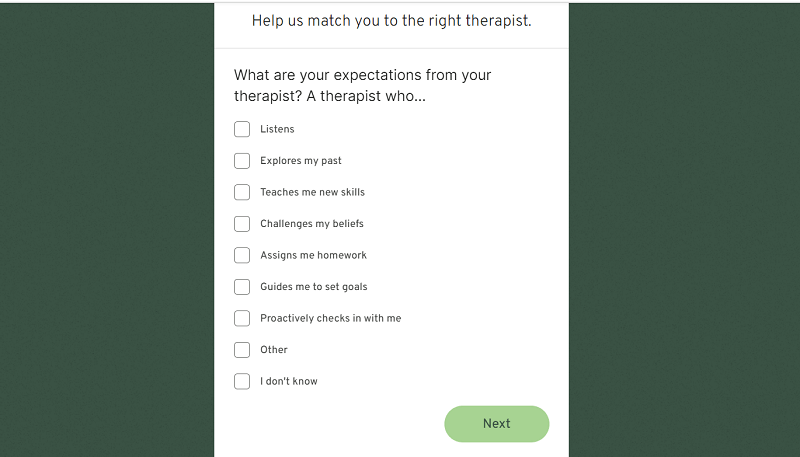 3. After Verification you will be asked some personalized question and your preferences while selecting the therapist for you. Once you are done with this process, your account will go in verification and after few hrs you will got an email about update about the assigned therapist.
My Suggested Way to Signup With Betterhelp
I Also find an another way to get stared with betterhelp if you want to proceed the session with your selected therapist. I Strongly recommend you to go with this way. For this you need to have a Desktop in mobile you might not see these options.
1. Follow this Link of Betterhelp.
2. In the Footer, Click on the call to action namely "Find a Therapist".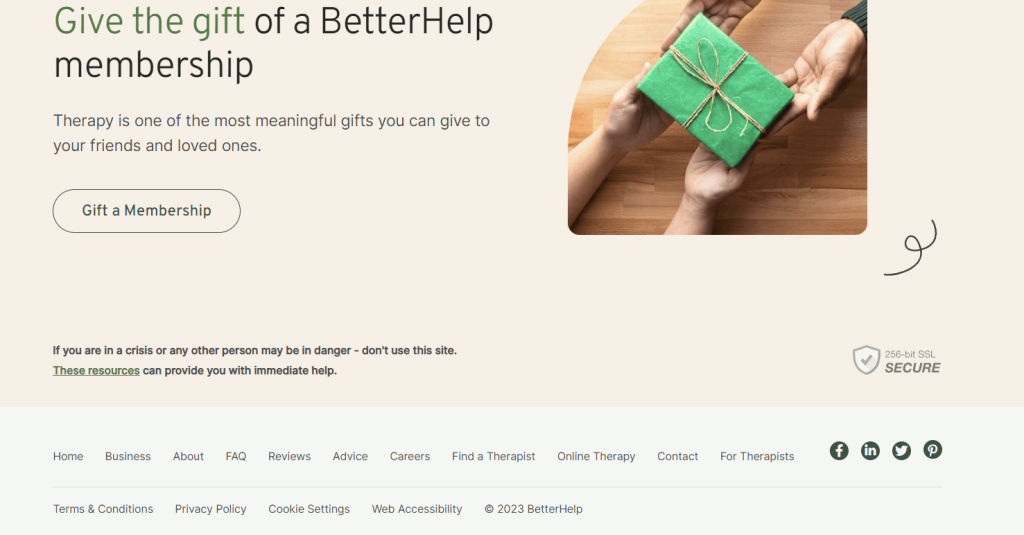 3. Find a therapist
4. Now Select you state or city. Now you will be able to see the number of therapist with their professional experience. Choose your Therapist and Click on Get Started Button to continue with Your Therapist.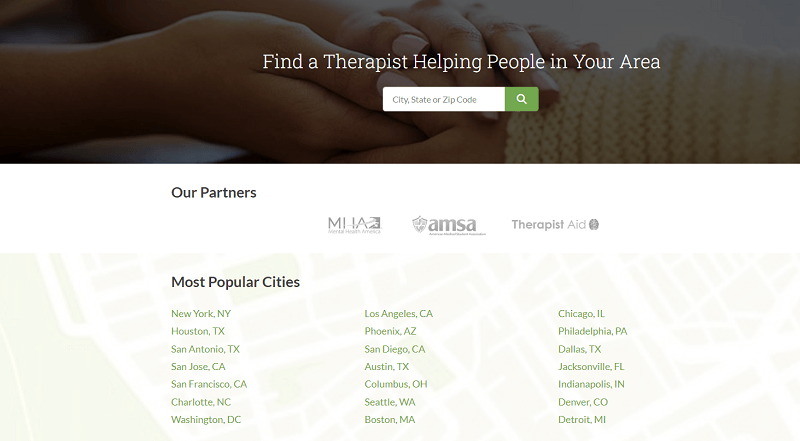 5. At once Betterhelp will show you option of 20 therapist,  In case if you dont like any, just refresh your page and you will array of other therapist.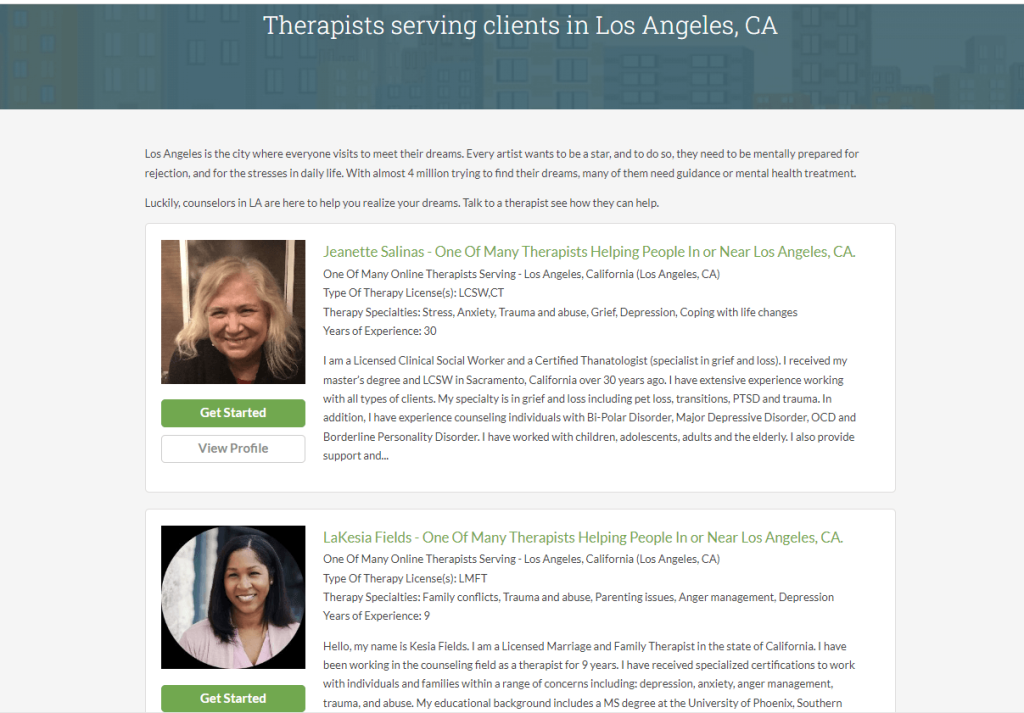 Now Feel free to share your things with counselor.
Betterhelp Pros and Cons:
| Pros of BetterHelp | Cons of BetterHelp |
| --- | --- |
| 7 day Free Trial that in generally not provided in inperson therpay. | You will be assigned therapist based on therapist, Matching Agent will work the best in the situation. |
| Unlimited in-app messaging with your therapist | Sometimes answers from the therapist can seem less personal. |
| Session Types: Video, Chat, Voice, Messaging | Therapist Response time can vary |
| They Provide worksheets for better result | |
| You can change the therapist anytime if current therapist is not a good match. | |
| Financial Aid is Available if you can't afford. | |
| They Provide worksheets for better result | |
Betterhelp Privacy Policy:
Better has made online therapy easily accessible to anyone but the most important thing they care about is user privacy that is why they do not deal with any insurance company + 256-bit encryption technique make sure the data share by user to therapist will remain safe and can not hijacked by any.
Additionally all the therapist are bound by their laws so the information you shared with therapist will be strictly protected.
Check out complete privacy policies of betterhelp here.
Is BetterHelp legit?
Yes, Betterhelp is right for you, if you are looking for Unlimited text Services and 24/7 communication then betterhelp is great Match for you.
Although Its very hard for an online therapist to understand from facial expression but with their amazing features of live chat, video and phone sessions, free trial and Supporting worksheets they have made it considerable therapy option for everyone.
Does Betterhelp Provide Insurance?
Betterhelp Online Therapy does not provide insurance but Betterhelp Does Provide Financial Aid. If Someone is under financial hardship. During the questionnaire, you will be asked some sort of questions to know your financial stability.
My Counselling Fee Dropped to $65 and after Discount i found it very affordable. You can always ask to your therapist about financial aid.
My Personal Experience of Betterhelp:
BetterHelp.com and my therapist, Dannielle Taylor, Both are life changing for me. I was not able to think properly and not understanding what is happening with me. He Helped to find out my trigger and work on them.
When I was taking sessions i completely forgot that I am Taking Online Therapy Session. He made me so comfortable during the whole process. Now After Only after 4-5 Session I Am started feeling better and I am continuing the session for the more benefit. I Strongly recommend BetterHelp to all of  readers. betterhelp has been a lifesaver… truly!
if you are in crisis or life threatening conditions it is suggested not to go for betterhelp or any online therapy options. Instead call the National Suicide Prevention Lifeline at 800-273-8255.
Frequently Asked Questions:
1. Does BetterHelp have a free trial?
yes, betterhelp has 7 days free trial, you can try betterhelp free for 7 day and decide whether its good for you or not.
2. Can I change my therapist in BetterHelp?
yes, you can change your therapist anytime. Just click on the "Change Counselor" option in your profile menu and select your choice of therapist.
3. Can I cancel my subscription with BetterHelp?
1. Go to your payment settings.
2. Click on "Change or Cancel your Plan."
4. Now answer a multiple-choice question and click on "Cancel you plan".
5. After confirming your cancellation, you will informed by email.
I hope i am able to solve all your queries. Do let us know in comment What's your final Go to Online Therapy.
Thanks for Reading Me!
---
References:
1. https://www.betterhelp.com/about/
2. https://www.betterhelp.com/gethelpnow/