Overthinking is a problem that is becoming a common phenomenon and everyone is basically running through different scenarios without letting their mind rest peacefully. I can understand this, probably more closely than you might imagine. During my early 20s I had nothing but to overthink everything that crossed my mind. It not only affected my sleep but impacted my creativity, and my writing, as well as reduced my energy.
With time, I found help and figured out other, healthier ways to cope with my overthinking or negative thinking. You won't believe it, but brain exercises or cognitive exercises that I was told to practice helped me feel better about myself, and my creativity, and also helped me improve my sleep!
Today, I'm imparting what I did (and still practice regularly) to you. Try these 4 mental exercises before you conclude your day to feel better and happier about yourself and the day you had.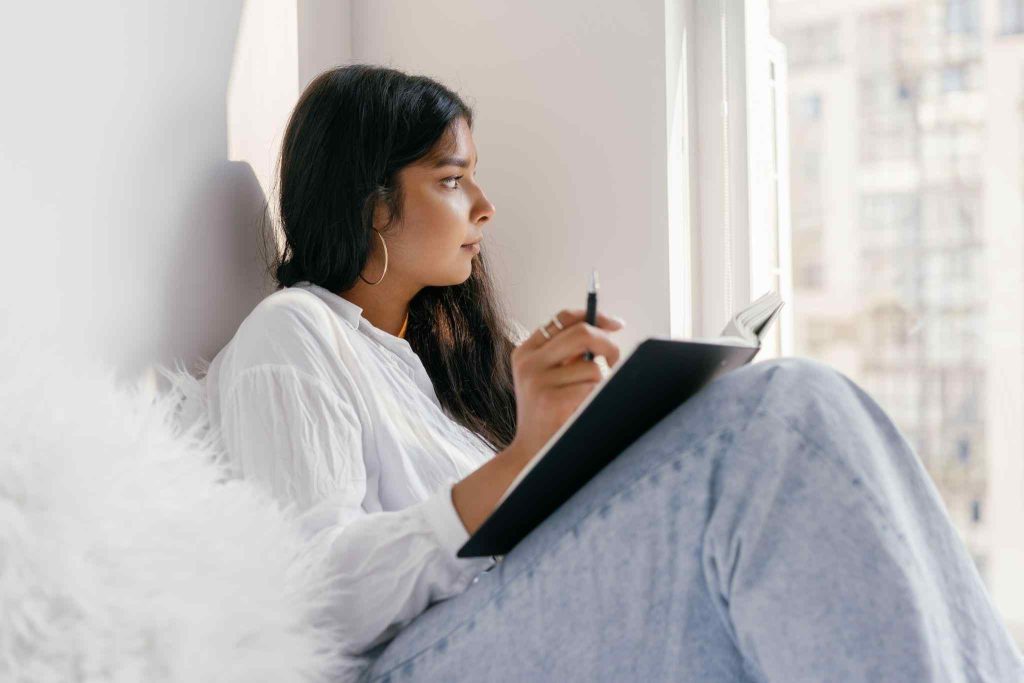 4 Brain Exercises To Try for Good Mental Health!
1.Practice Giving Thanks
One of the easiest mental exercises to help end the day with a positive attitude is practicing gratitude or giving thanks. When you express gratitude – either towards yourself or others – it allows you to build up your well-being. We're also not used to pausing and thinking about the good that happens to us during the day.
So, take the time every evening to express gratitude and give thanks to everyone and everything (including yourself). Here's what you can do;
Express gratitude to people around you who appreciated you or maybe list three things or events that happened during the day that made you grateful. The smallest things are also important for gratitude so count them in!
This practice is sure to make you feel satisfied with your day and make you feel even more hopeful about the future.
2.Be Proud of Yourself
When was the last time you patted yourself on the back and appreciated yourself? When was the last time you were proud of yourself or felt good about achieving something? It's easy to forget these things and be proud of oneself. Self-love is also a great mental exercise that you need to try.
After all, it's self-love that gives us the confidence to be comfortable in our skin. Here's what you can try to be proud of yourself;
Think about everything you did in your day and count the things you succeeded in doing. Notice the steps you took to reach one step closer to achieving your goals and dreams. Pat yourself on the back for it!
Congratulate yourself for being strong and responsible, for being patient, for being loving, for being gentle, and compassionate…you get my gist, right?
Count the successes you achieved today and when you lay your head on the pillow to rest for the night, make sure you do so with pride in your heart.
3.Reflect on Your Mistakes
Making mistakes is a part of life and a great thing to achieve but only when you allow yourself to reflect and learn from those mistakes. At the end of the day, sit in silence and reflect on the mistakes you might've made during the day.
Do not punish yourself for them. It's not about mentally chastising yourself, but about reflecting on what you did wrong and how to change it. Here's what you can do;
Maybe you yelled at your friend for being late to lunch. Sit and reflect. What can you do to prevent this? Should being more assertive help? Maybe you were too hard on yourself and pushed yourself beyond your limits. What can you do? Should changing your self-talk help?
You need to reflect on your mistakes, so you can change your ways and prevent yourself from repeating the same mistakes.
4.Visualize A Better Tomorrow
One of the best brain exercises you can practice is visualization. Everyone – from athletes to famous personalities – like to participate in this exercise. The power of visualization should not be underestimated. This can not only help you plan better but manifest an improved future.
When you visualize, you activate the part of your brain that makes what you're imagining feel like a reality. So, these mental visuals you imagine can push you harder to achieve your dreams. Here's what you can do;
Before going to bed, close your eyes and visualize yourself being successful in your endeavors or visualize something simple such as having a fantastic tomorrow. It can be as simple as you want. Anything you need to achieve, visualize.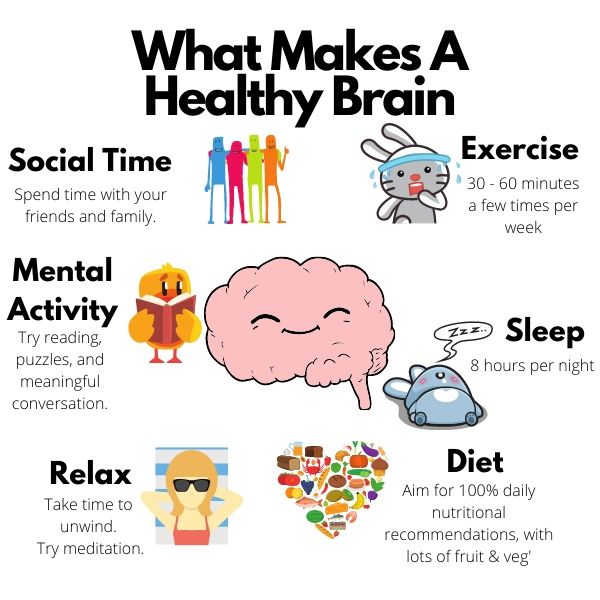 What Next?
The above cognitive exercises are all well and good, but they won't work unless you will yourself to truly believe. These are just a few of the many brain exercises you can try to quiet your mind at the end of the day, say a happy farewell to your day, and get ready to welcome a new day with a fresh mind and heart.
If you'd like to try other exercises or activities then feel free to do so! You can try some deep breathing before bed, meditate during the evening, or even write in a journal before going to bed.
Just remember, that any exercise or activity that can help you reflect on your day with at least a positive attitude is good. You need to rely on these mental exercises to reduce your overthinking, improve your emotional state, and catch the rest your mind needs at the end of the day.
It might take some time to build up the habit of practicing these exercises at first, but with patience and regular practice, you'll be able to reflect on your day, quiet your mind, and conclude your day with a smile.
I hope you learned a new mental exercise from reading this article. For more, you can write to us at contact.basicofbeauty@gmail.com or DM us on social media. You can also share your thoughts and tips in the comments section below.
Take care and stay safe!