As the festive season draws near, it's time to carefully curate a wardrobe that exudes glamour, perfectly complementing the upcoming celebrations. Plus Size Fashion has undergone a significant transformation, now embracing and celebrating the beauty of curves while championing individuality. It offers a wide array of chic options for those who appreciate style in all its diverse forms.
Within this blog, we will explore five indispensable festive trends that are destined to elevate your plus-size clothing collection.
From the captivating allure of Silk Blouses to the refined elegance of Fancy Suits, these trends cater to individuals who are fashion-conscious and proud of their curves. Let's delve into the specifics and prepare to shine!
1. Alluring Glamour in Party Wear Anarkali Suits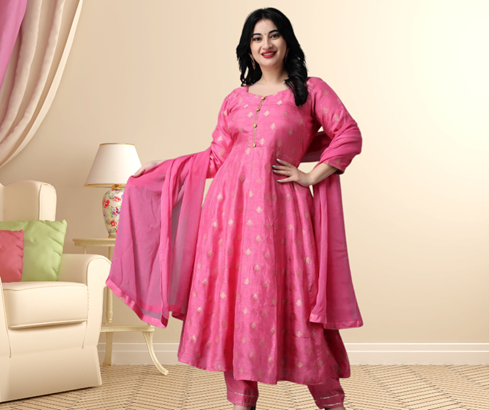 Welcome the festive season with a touch of glamour and grace, courtesy of our exquisite collection of Party Wear Anarkali Suits. These stunning ensembles have been thoughtfully designed to celebrate your curves while keeping you in vogue with the latest fashion trends.
From a wide selection of vibrant color choices to intricate embellishments, these Anarkali Kurta Sets are guaranteed to make you the star of every celebration. Elevate your plus-size wardrobe and shine brightly throughout this festive season.
2. Redefining Elegance with Fancy Suits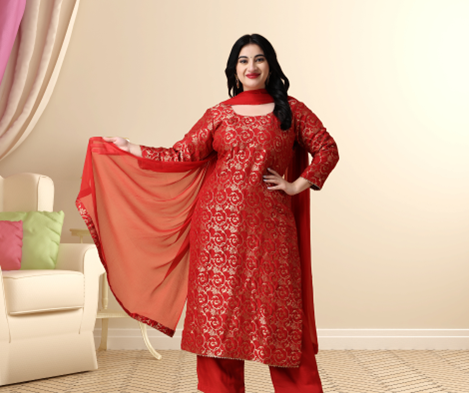 Ladies Fancy Suit represents the ultimate choice for curvy fashion enthusiasts looking to dazzle during the festive season. These sophisticated ensembles seamlessly blend style and comfort, enhancing your curves while boosting your confidence.
With a diverse range of styles and a rich color palette to choose from, Fancy Suit caters to your individual preferences and is suitable for any celebratory occasion. Embrace your inner beauty, embellish yourself with traditional accessories, and step into the festivities with grace and allure, adorning a Fancy Suit.
3. Embracing Confidence with Plus Size Lehengas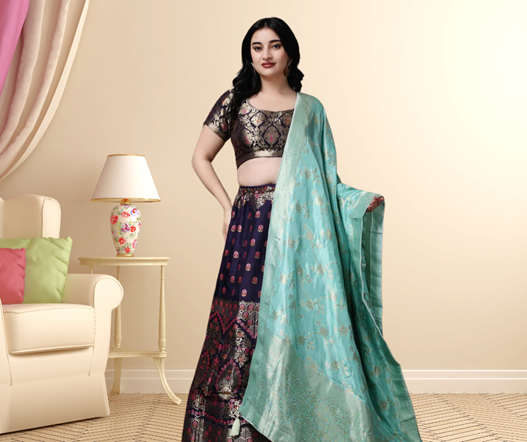 Elevate your festive fashion game with Plus Size Lehengas. We firmly believe in the beauty of every body, and our Party Wear Lehenga is meticulously crafted to celebrate your curves. From rich, vibrant hues to intricate embroidery, these Ready To Wear Lehengas are poised to make you the center of attention at any gathering.
Step into the festivities with confidence and style, allowing your plus-size fashion to take the spotlight this season. Unlock the true magic of your Plus Size Lehenga by complementing it with stylish accessories and sandals to complete your ensemble.
4. Opulent Silk Blouses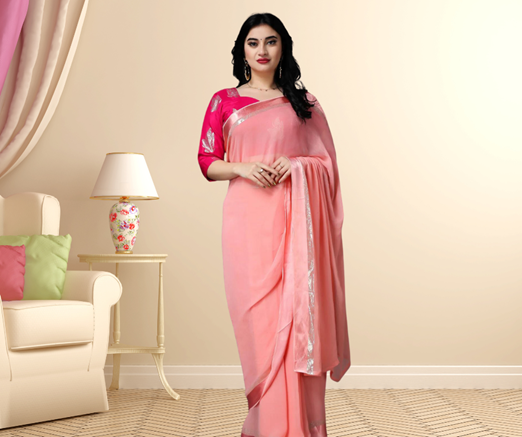 Elevate your festive attire with the luxurious charm of a Silk Blouse, meticulously designed to highlight your natural contours. This season, embrace the timeless beauty of silk, available in sizes that celebrate your unique allure. With a wide spectrum of colors and styles to choose from, these silk blouses stand out as the perfect choice for infusing sophistication and grace into your festive gatherings. Allow your plus-size wardrobe to exude refinement with the touch of silk it truly deserves.
5. Graceful Sharara Suits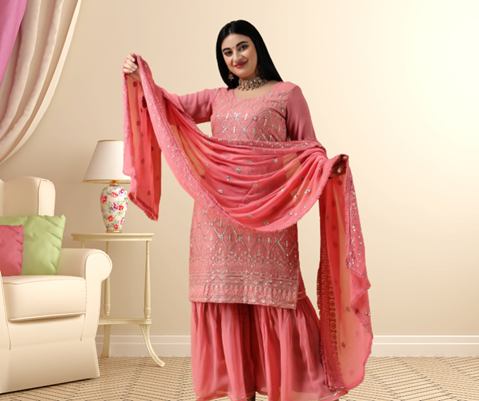 Plus Size Sharara Suits are a captivating and versatile addition to the world of festive plus-size fashion. These stylish ensembles effortlessly combine traditional elegance with a contemporary twist, making them a perfect choice for various celebratory occasions.
Fancy Sharara Suits come in a plethora of designs, ranging from intricately embroidered options for grand events to simpler, more casual styles for daytime festivities. They allow you to showcase your unique style, embrace cultural traditions, and radiate glamour with confidence, making them a must-have in any festive plus-size wardrobe.
In Conclusion
This festive season, embrace these five essential trends for your plus-size wardrobe. These trends seamlessly blend elegance, glamour, and comfort, ensuring that you celebrate in style. Don't forget to accessorize and infuse a dose of self-assuredness as you prepare to shine at every festive occasion. Celebrate your curves and make a fashion statement that is uniquely and beautifully your own!