if you have landed here you might be looking for inspiration for S letter tattoo inspiration. tattoo is now a days a fashion statement which people generally opt to show their emotion. its completely your choice that you want to get inked with single word or in detail.
Well you are a men or women, for both we have collected ideas to help you choose best s letter tattoo design. before that lets have a look over body places where you can get you tattoo design done.
What are the best places to get a Letter S tattoo on your body?
For Women
Ankle
Wrist
Finger spaces
Hands
Shoulder blade
Behind the ear
For Men
Chest
Biceps
Legs
Neck
Back
Forearms
20 S Letter Tattoos For Men And Women:
1. Eye-Catching Below Back Neck S Letter Tattoo
if you are a person who is getting inked for the first time we would strongly recommend to try this one for both men and women . This cute s letter design with a heart is looking so eye catching that everyone want to get inked.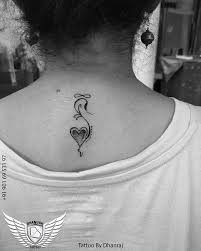 2. Calligraphy S Letter Tattoo Design on Wrist
This Design of S letter tattoo is perfect example of Bold and Sophisticated Impression. This tattoo can be drawn at any place according to size and perfect for both men and women.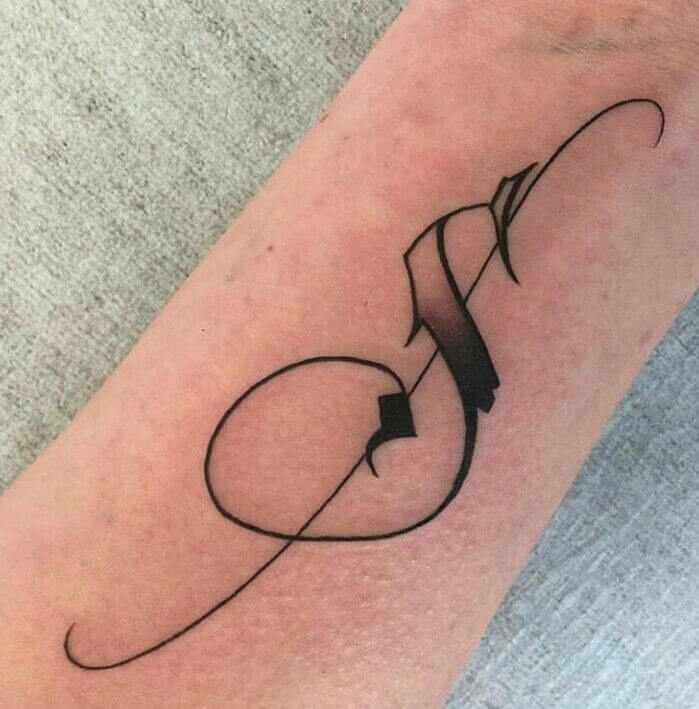 3. Crown S Letter Tattoo Design on Back Neck:
arent't you already loving this tattoo design? the Design of This S Letter Addes Crown on it is like Cherry on the Top. This Design Look unique and royal. you can make it more personal by adding important date. this design is generally preferred by women.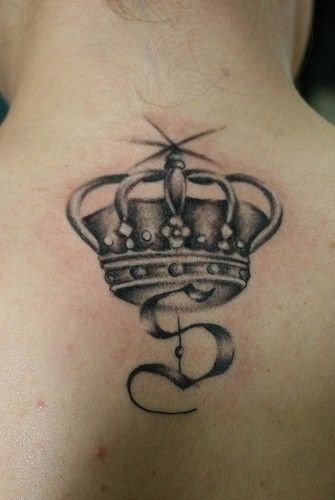 4. S Letter Design on the Wrist for Men
Getting tattoo design on wrist is evergreen design for men. they can choose to get this personalized by selecting different font style. This is also suitable for arm.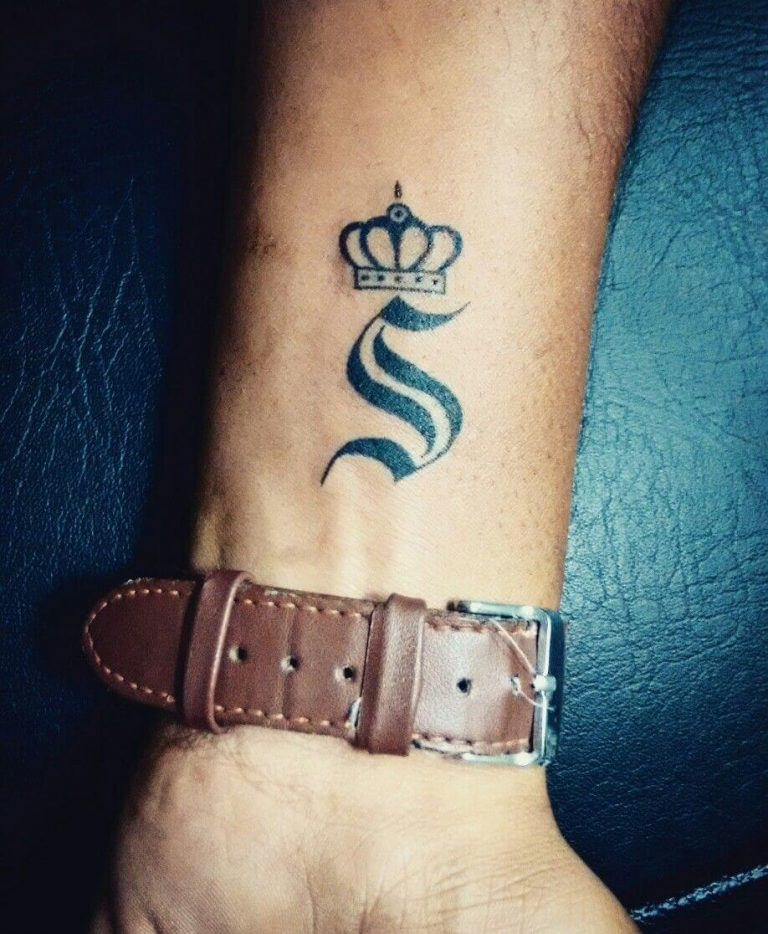 5. Dragon Style S Word Tattoo
This tattoo design is perfect if you are looking for ideas for back neck. This Design is Bold and beautifully done that it show the skillfulness of artist. You can also design this tattoo on Arm also . this type of design mainly opted by men.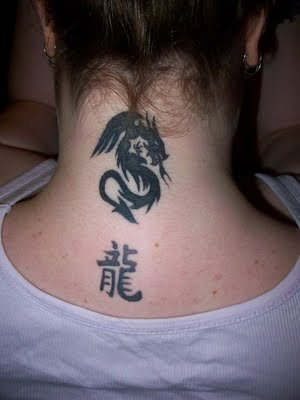 6. Tattoo Design for Music Lovers
Time for the music lovers. This tattoo design is Simple yet elegant. This design is perfect for those people who want to get S word tattoo without too much information.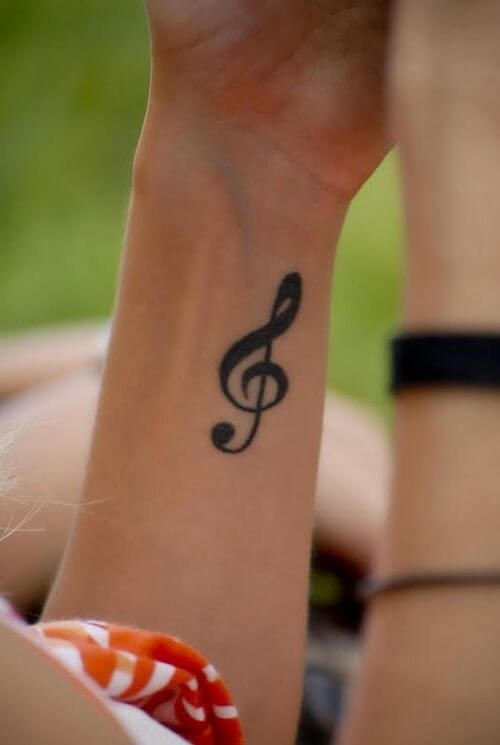 7. S Letter Tattoo Design with Arabic Hint
This is Perfect Design for a girl who is in love with Arabic style. This S word Design with Detailing of heart and infinity sign give it more sleek and regal look.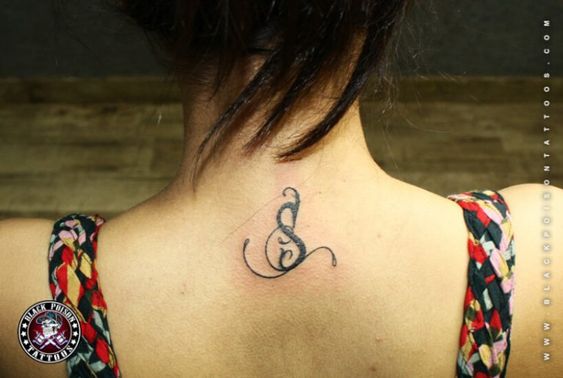 8. Wavy S Word Tattoo Design
This S initial tattoo's pretty simple design is done in a very creative way. The wave in this design is making this look more creative and decorative. you can choose to have this design on arms or wrist.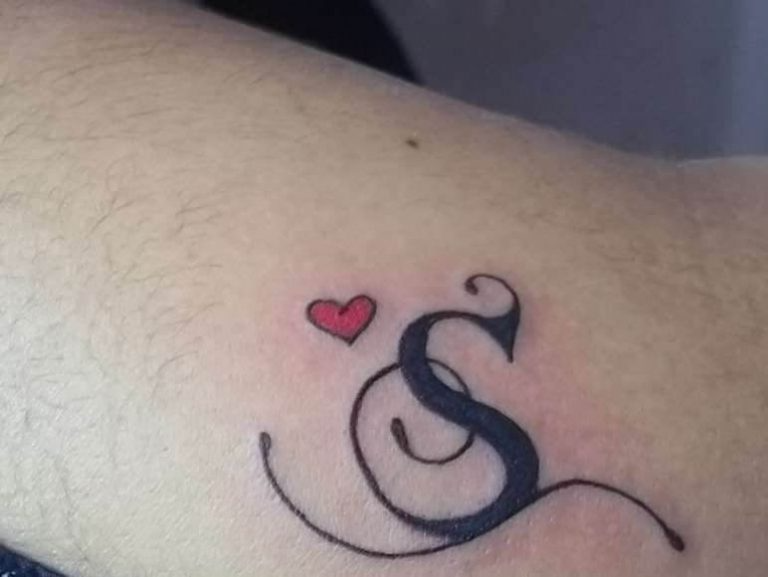 9. S Word Tattoo Design with Heartbeat
If you want to shoe your emotion with detailing, this is the best design you can opt for. in this S letter is quite simple but the addition of heartbeat give this whole design a unique attractiveness. Although this design look beautiful with black ink but you can add colors if you want.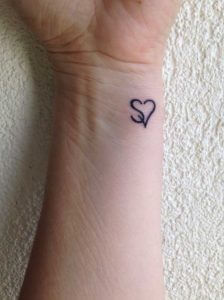 10. Rope Style S Word Tattoo Design
Well at this point you already had have an idea that you can chosen a great letter to get inked because this S letter design is so simple that any design can be made very simply. In this design the curve of the rope is giving extravagant look. I would suggest you to have this design on the arm.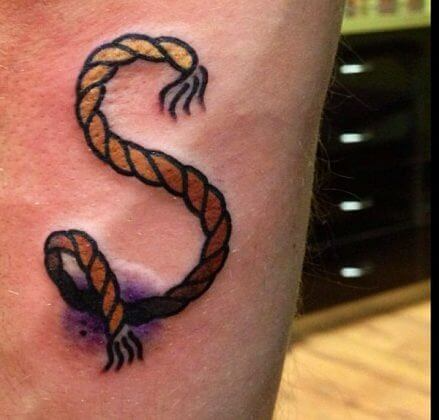 11. Feather Design S Word Tattoo
Feather never goes outdated whether it is for decoration or accessories or tattoo. This S word Design with a shade of red color in feather is giving the Royal and premium look. you can choose any color with the feather. Try tint of Green.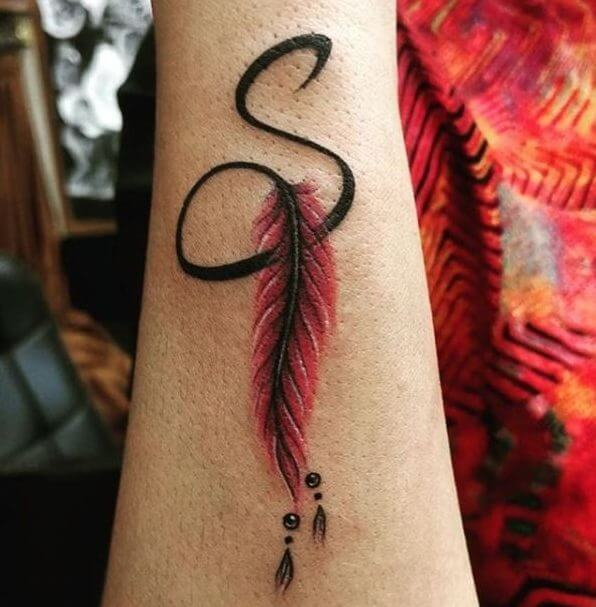 12. Letter S on the Wrist
if you have chosen this style to try i can guess your personality. You are a fan of SUPERMAN or SUPERHEROS. This Superman Logo in a Diamond Shape is making this design very exclusive especially for Boys. But Now a day many girls are also getting this design done on the wrist.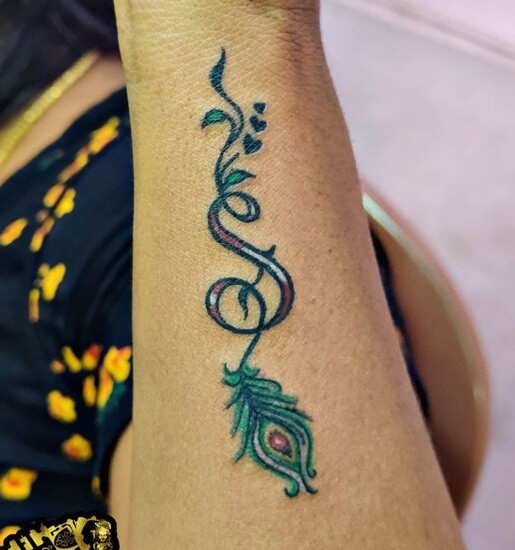 13. S Word Near the Arm
This Simple S word tattoo with a wavy style is the perfect for person who want to add some drama. Addition of Heart with red color filling complete the whole look.
14. Heart S Tattoo Design
In this design the curves of S is blended with Heart beautifully. This Design is perfect for wrist or finger cause of space covered by this design. This Design is mostly opted by girls and women's.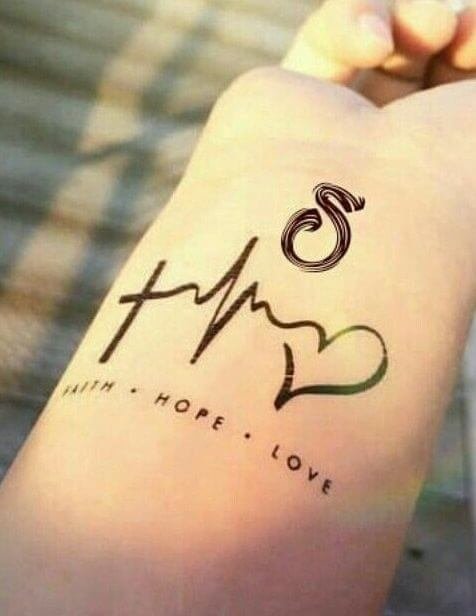 15. Simple S word on the Fingers
This is a very trending style to get tattoo on Finger This tattoo is done on ring finger that show how much the emotion of person if close to the heart.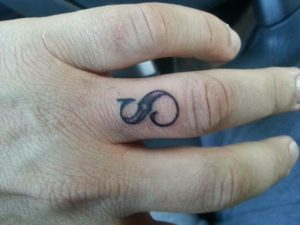 16. S Letter Tattoo On Back
This Tattoo Design is generally opt by men and boys. The Simple Design of this tattoo make it more attractive with the another initials of the person close to the heart.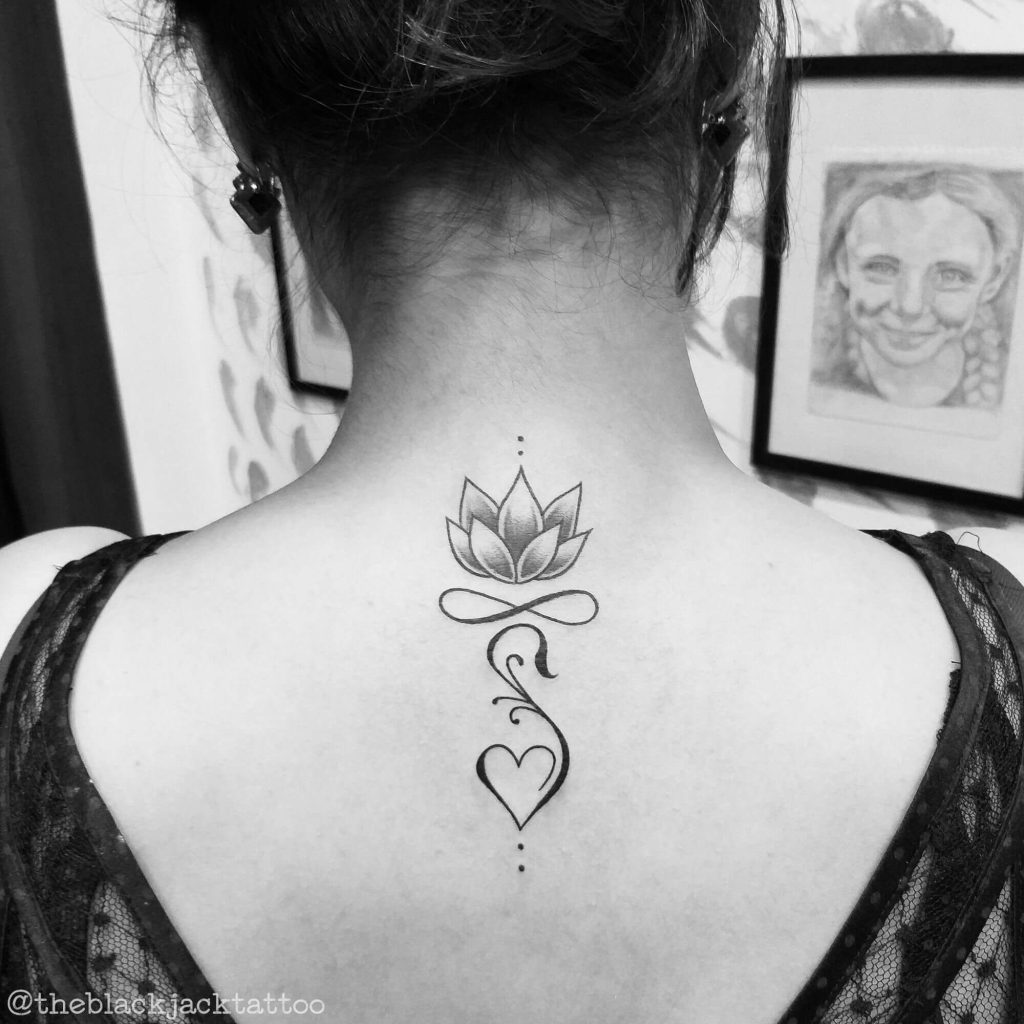 17. Demanding Letter S on the Wrist:
This design is the perfect choice for men and boys who want to get the initial on the wrist. The Word S is looking very sleek and beautiful because of inner design of Word.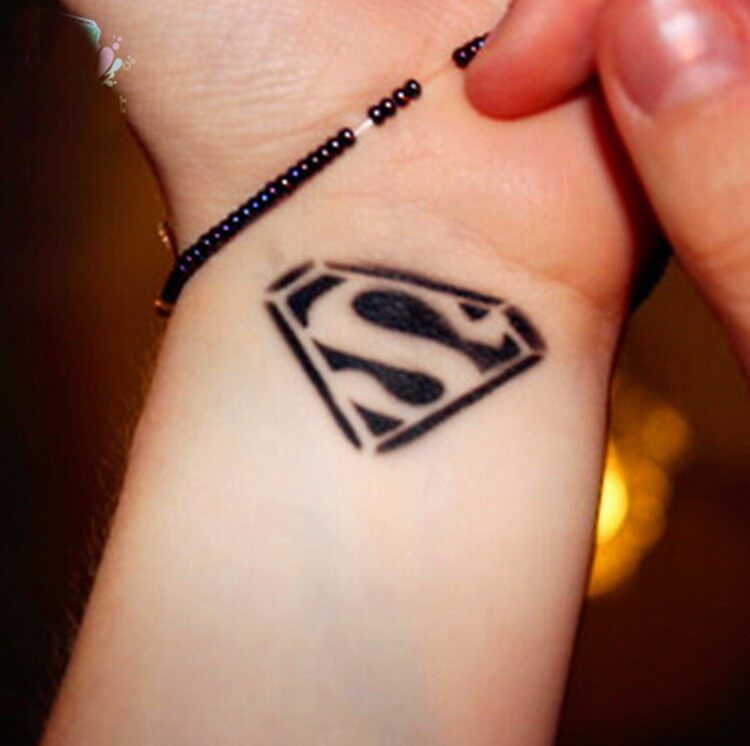 18. S Letter Design with Butterfly Hint
Although the word is very simple in this design but adding Butterfly to the look make is more attractive. It is a great choice for girls.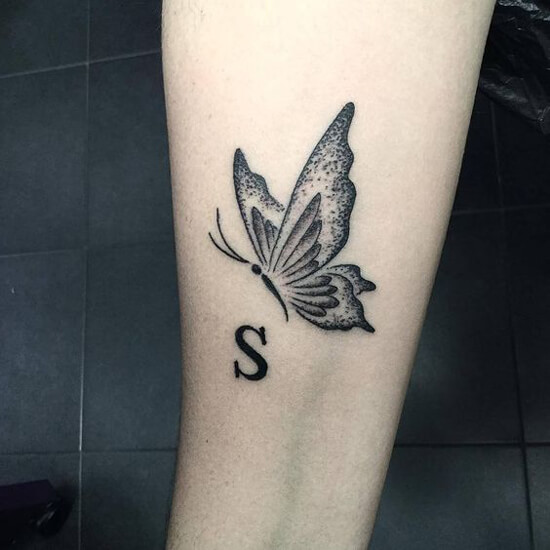 19. S Letter Design on lower Back
This Tattoo is more spacious than the above ones. This Design is suitable for both men and women. The Word S is Bold and the design surround the word make it very unique.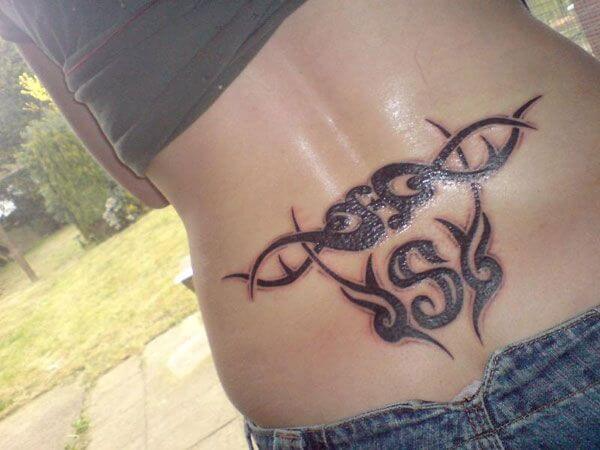 20. Trendy S Tattoo Near The Elbow:
Last and final one tattoo design from our side for girls who are in Love with Mor Pankh. Filling of red and white color in word s with the addtion of Mor Pankh is completely fascinating.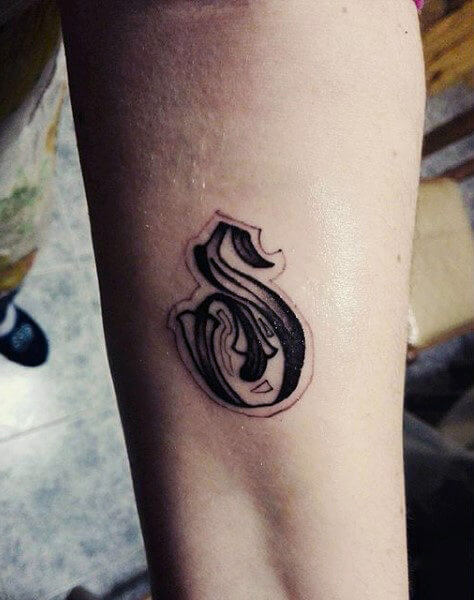 Word From Author:
Tattoos never go out of style. you can always make it more trendy with the simple and unique detail. Open your heart out , even the single small detail will make it more personal. If you have chosen the S word Tattoo design you are going for, do let us know in comment.
Disclaimer: The images used in this article are not the personal work. If you want any of the pictures taken down, please contact the website.
Next Read: