Hello there, fashionistas!
Do you want to take your hairdo to the next level? You're in luck, because we've got an out-of-this-world trend for you today: space buns! These charming and flexible Space Bun hairstyles are sweeping the fashion world, and we can't wait to share with you how to pull them off like a master. Beauty and grooming essentials at low prices might help you to glam up your look for the next braid chic look.
Space buns are meant to make an entrance, whether you're going to a music festival, having a night out with friends, or simply want to add a little cosmic style to your regular look.
So saddle up and prepare for a hair voyage around the galaxy as we offer 20 gorgeous space bun hairstyles!
20 "Out-of-This-World" Cool Space Bun Ideas
1. Classic Space Buns: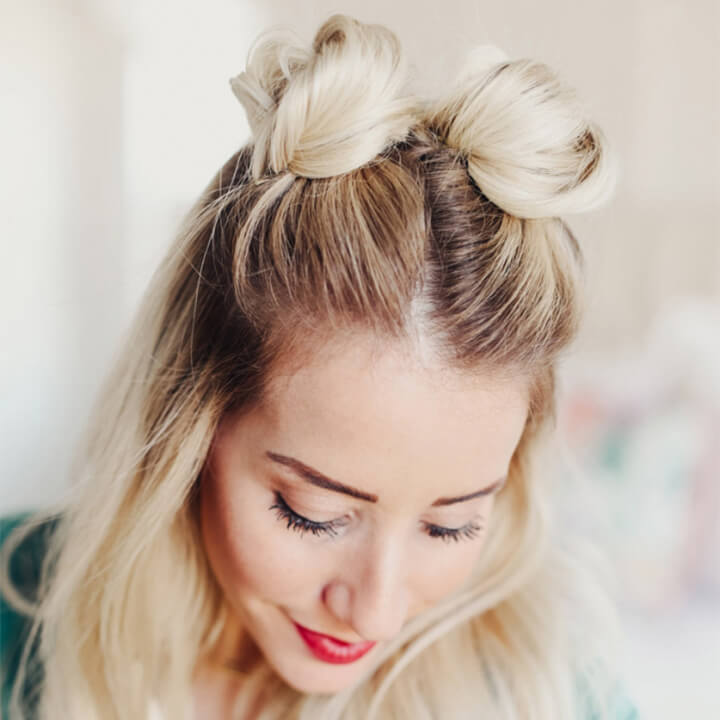 Let's start with the basic concepts shall we? Space buns are a traditional option that never fails to wow. Make two equal lengths of hair and wrap them into high buns on top of your head. Bobby pins to secure, and you're done! You've got a fantastic set of space buns.
2. Half-Up Space Buns: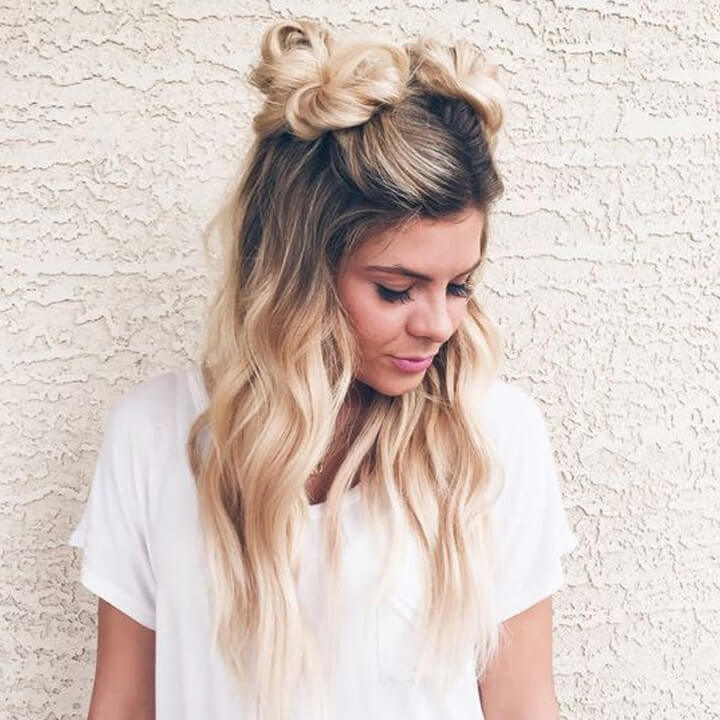 For a playful and casual twist, try the half-up space buns. Part your hair down the middle and create two buns on either side of your head, leaving the rest of your locks flowing freely. This style strikes the perfect balance between cute and chic.
3. Double Dutch Braided Space Buns: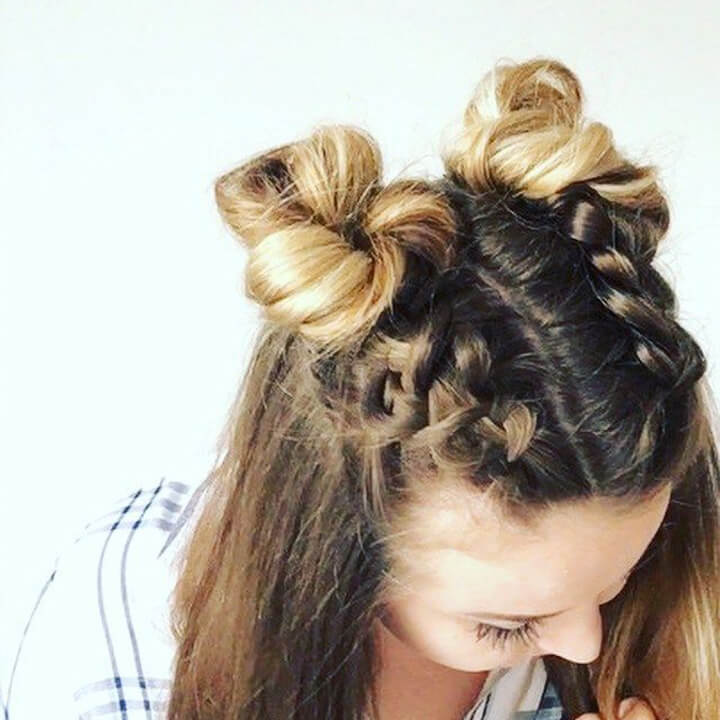 By integrating Dutch braids into your space buns, you may combine two trendy styles. Start at the center of your head and braid your hair into two Dutch braids, beginning at the front and working your way back. Wrap the rest of your hair into buns and fasten them with hair ties at the back of your neck. This hairdo will make every fashionista jealous!
4. Twisted Space Buns: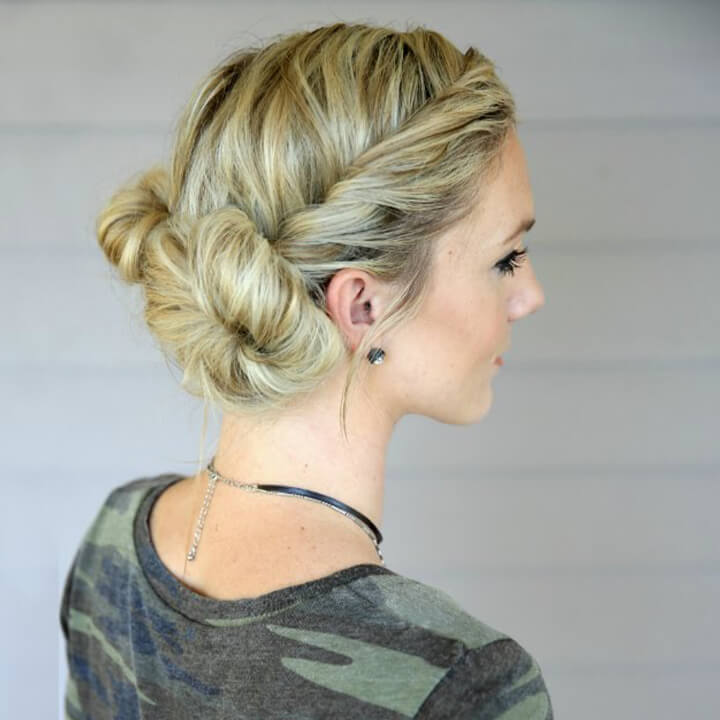 Make your space buns a little more interesting! Instead of just tying your hair into buns, twist it before coiling it into form. This method gives your space buns a distinct and whimsical touch, making them stick out from the crowd. To make it more flamboyant use some handy hairstyle tools.
5. Glitter Space Buns:
Ready to get some spotlight? Make your space buns using hair gel or hairspray, then sprinkle shimmer on top for a cosmic shine. This spectacular haircut will attract attention wherever you go, whether you select silver, gold, or a rainbow of hues.
6. Galaxy Space Buns: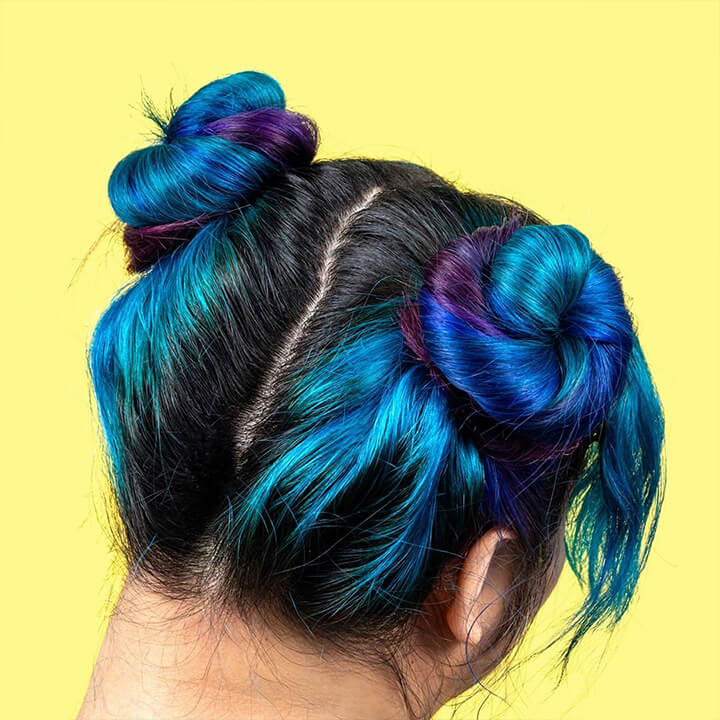 Why settle with just one color? when you may have the entire galaxy in your hair? Make a captivating galaxy-inspired style by dying your hair in cosmic colors such as blue, purple, and pink. Then, shape it into space buns for an out-of-this-world impression.
7. Bubble Space Buns:
Looking for a humorous spin on space buns? Bubble space buns are a must-try! Begin by making two high pigtails, then make pieces down the length of each ponytail with tiny elastic bands. Pull each portion gently to produce a bubble appearance, then attach with another elastic band. Repeat until you approach the end, then top with space buns. This haircut will have you feeling like you're flying in a lovely bubble!
8. Braided Space Buns: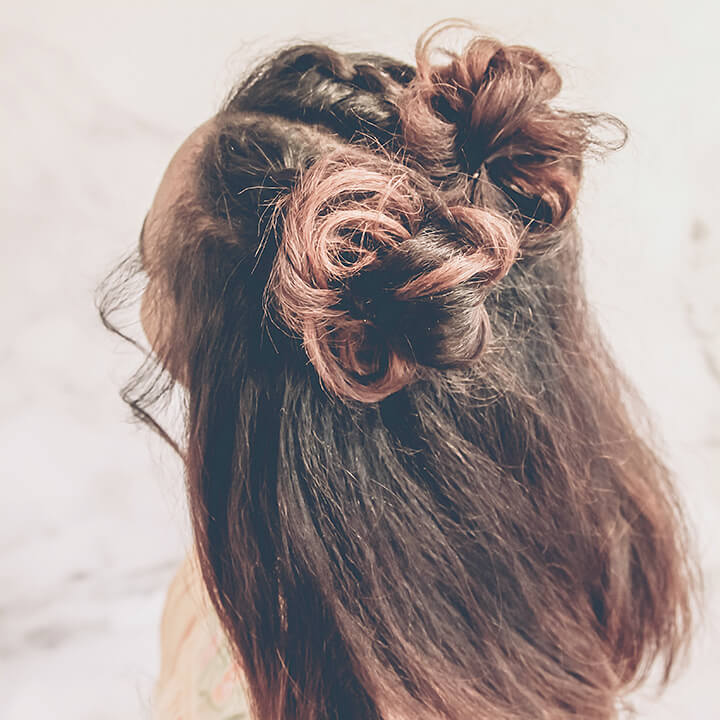 Add braids to your space buns for a beautiful and detailed style. Begin by braiding a tiny part of hair on each side, working your way from the front to the rear. Twist the remaining hair into buns and fix them with bobby pins after you've reached the nape of your neck. This haircut is ideal for special events or when you want to stand out.
9. Messy Space Buns: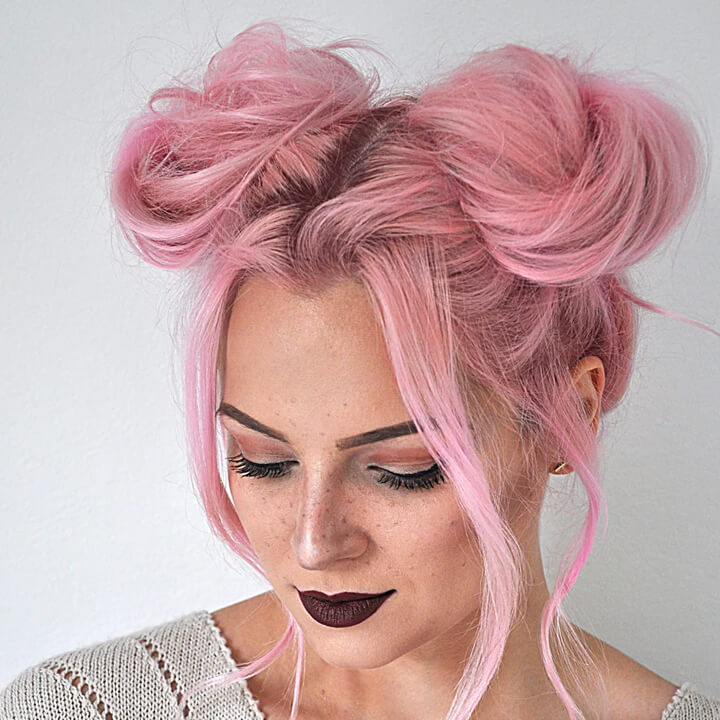 Messy space buns exude a carefree and easygoing feel. Begin by collecting your hair firmly into two high buns on top of your head, facilitating some strands to escape for a disheveled effect. To add softness, pull out a couple of face-framing tendrils. This hairdo portrays a cool and easygoing demeanor while being elegant.
10. Accessorized Space Buns: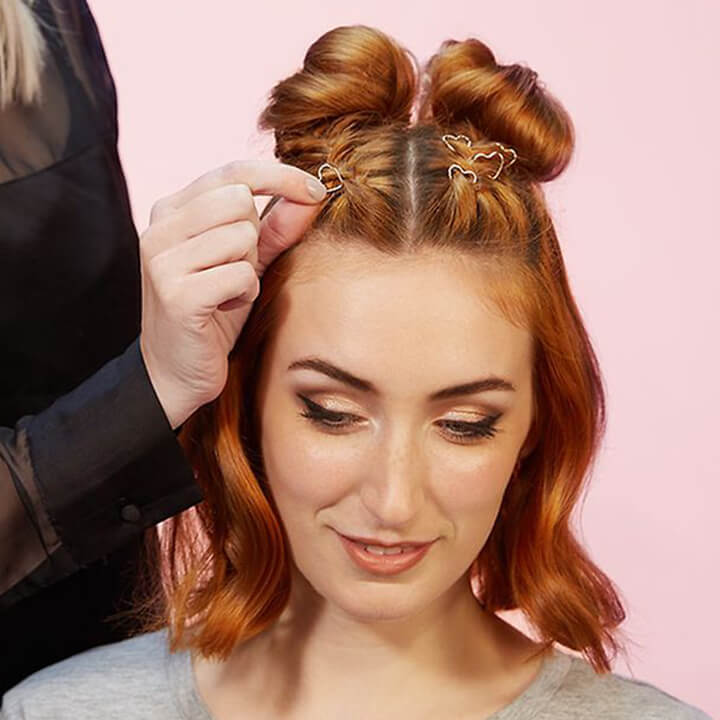 Creative hair accessories may take your space buns to the next level. Add a whimsical touch to your buns by embellishing them with glittery pins, flowery clips, or celestial-inspired decorations like star-shaped hairpins or miniature moons. Allow your creativity to go wild and experiment with different decorations to make your space buns really unique.
11. Braided Space Buns with Beads: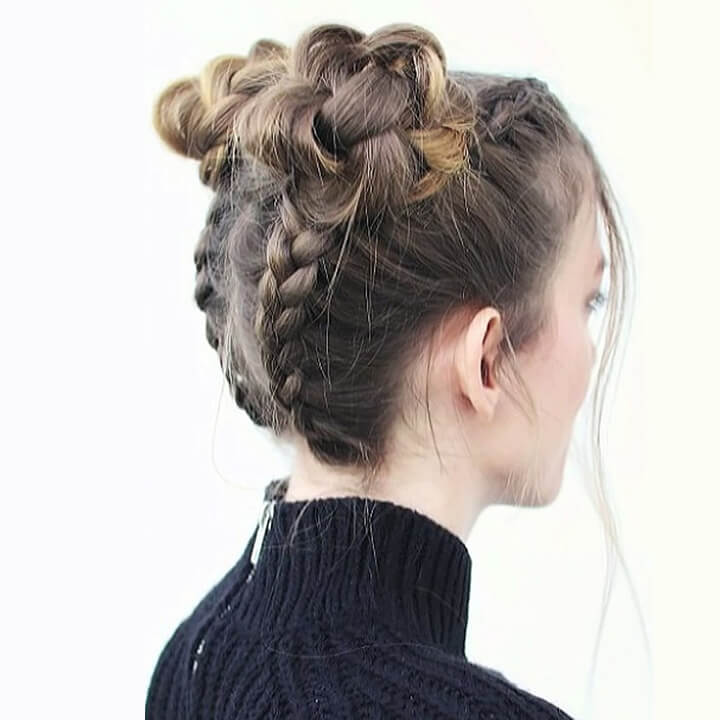 Utilize beads into your braids to give your space buns a boho touch. Begin by making two Dutch braids on each side of your head, working your way back from the front. Twist your extra hair into buns and fasten them with hair ties after you've reached the nape of your neck. To add a fun and whimsical touch, thread multicolored beads onto the ends of the braids.
12. Low Space Buns: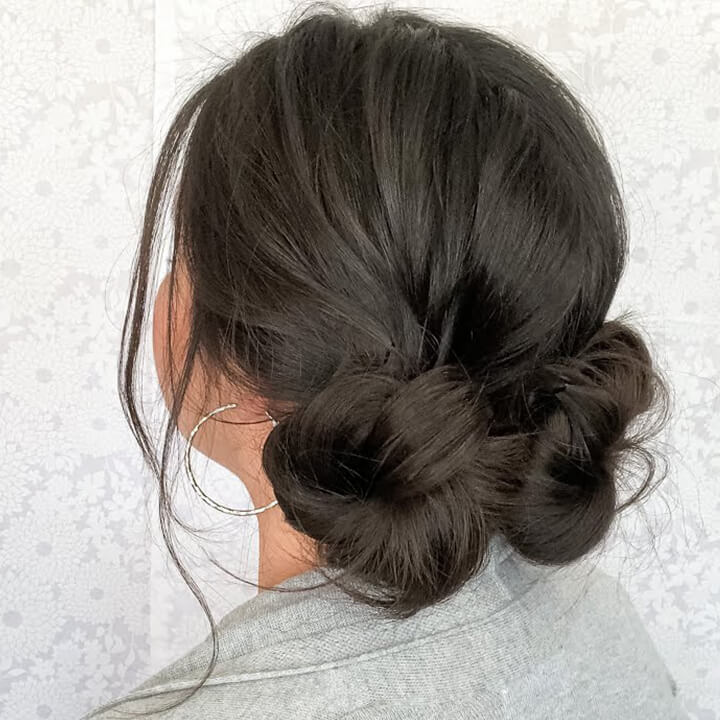 Opt for low-space buns if you prefer a more subtle and sophisticated look. Make a center parting and twist your hair into two low buns at the base of your neck. This sleek and polished hairstyle is perfect for both formal and casual occasions, adding a touch of elegance to your overall appearance.
13. Mohawk Space Buns: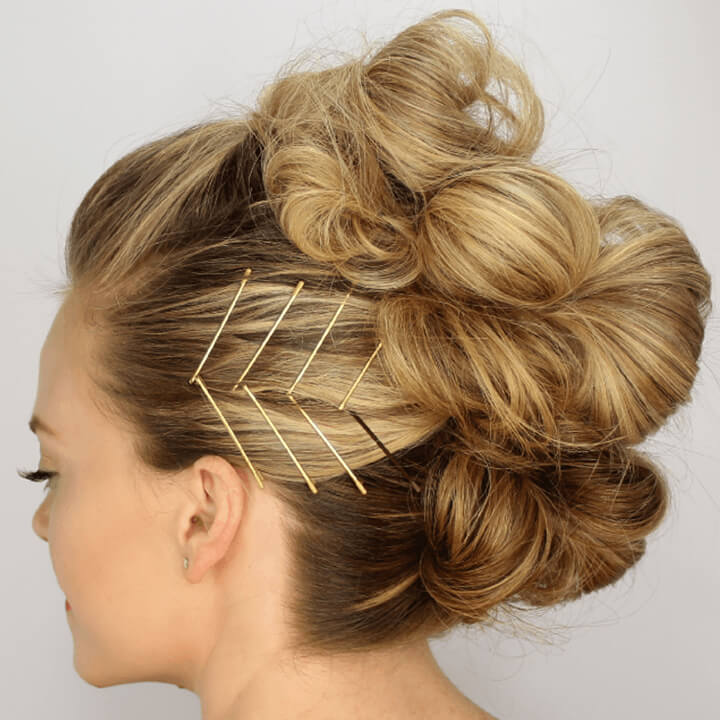 Unleash your inner rebel with a daring and edgy hairstyle – the Mohawk space buns. Shave or tightly braid the sides of your head, leaving the center section of hair untouched. Divide the center section into two equal parts and style them into high buns. This bold and unconventional look is sure to make a statement wherever you go.
14. Twisted Half-Up Space Buns: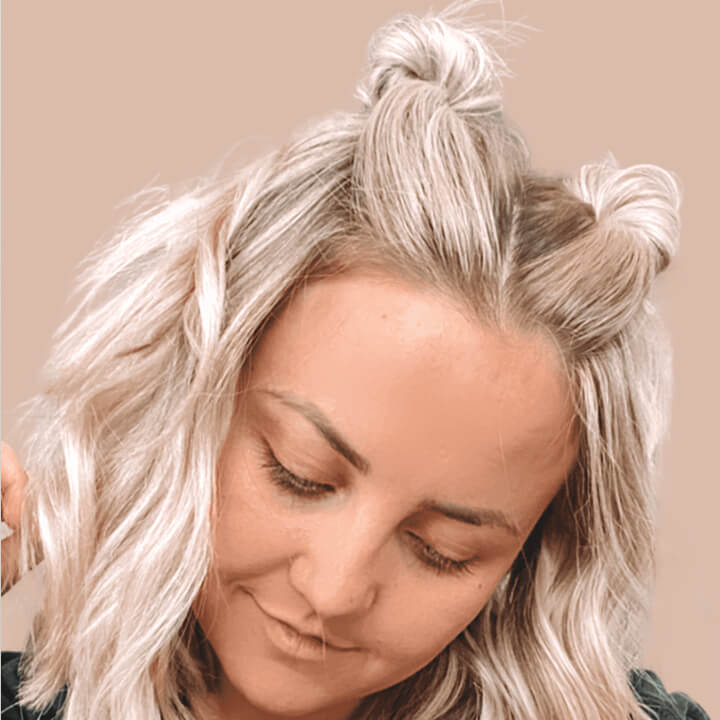 Put a twist on the classic half-up space buns by incorporating a twist detail. Part the hair on top of your head in half, twist each section, and wrap them into buns on the crown of your head. Secure with bobby pins and let the remaining hair flow freely. This hairstyle offers a unique and trendy variation to the traditional half-up space buns.
15. Space Buns with Fishtail Braids: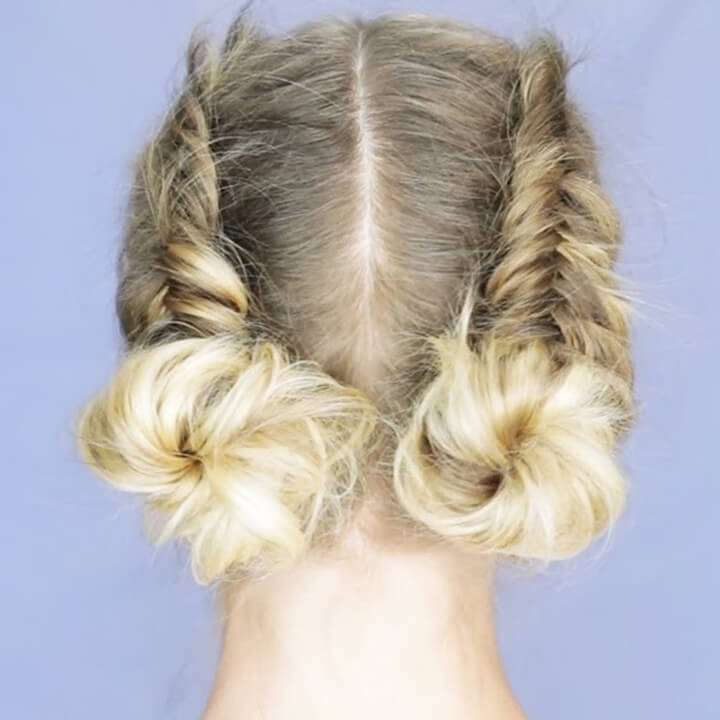 Blend the beauty of fishtail braids with the excitement of space buns. Split your hair down the center and braid it into two fishtail braids, beginning at the front and working your way back. Curl your remaining hair into buns and fasten them with hair ties after you've reached the nape of your neck. The exquisite braids contrast well with the whimsical buns, drawing everyone's attention.
16. Textured Space Buns:
Use textured hair to add dimension to your space buns. Before arranging your hair into buns, use a texturizing spray or dry shampoo to create volume and grit. This will give your space buns a tousled and lived-in look, perfect for those who embrace a more effortless and undone style.
17. Retro Space Buns:
Travel back in time with retro-inspired space buns. Create two high, sleek buns on the top of your head, channeling the iconic '90s double bun look. Smooth out any flyaways with hairspray or gel for a polished finish. This nostalgic hairstyle will bring a touch of vintage charm to your modern-day fashion.
18. Floral Space Buns: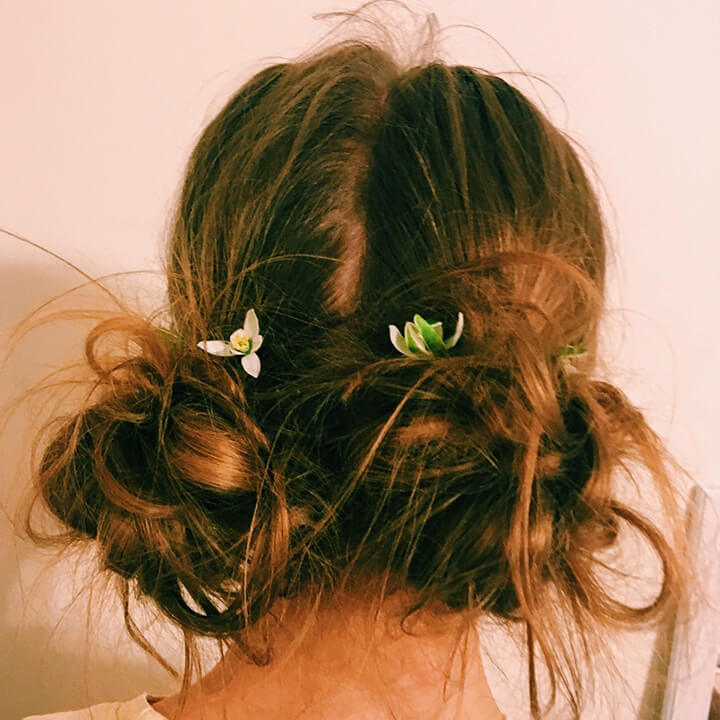 Bring a touch of nature to your space buns with floral accents. After styling your hair into buns, tuck small flowers or floral accessories into the sides or tops of your buns. Choose flowers that complement your outfit or opt for a bohemian vibe with wildflowers or dainty blossoms. The addition of floral elements will instantly transform your space buns into a whimsical and romantic hairstyle.
19. Ombre Space Buns: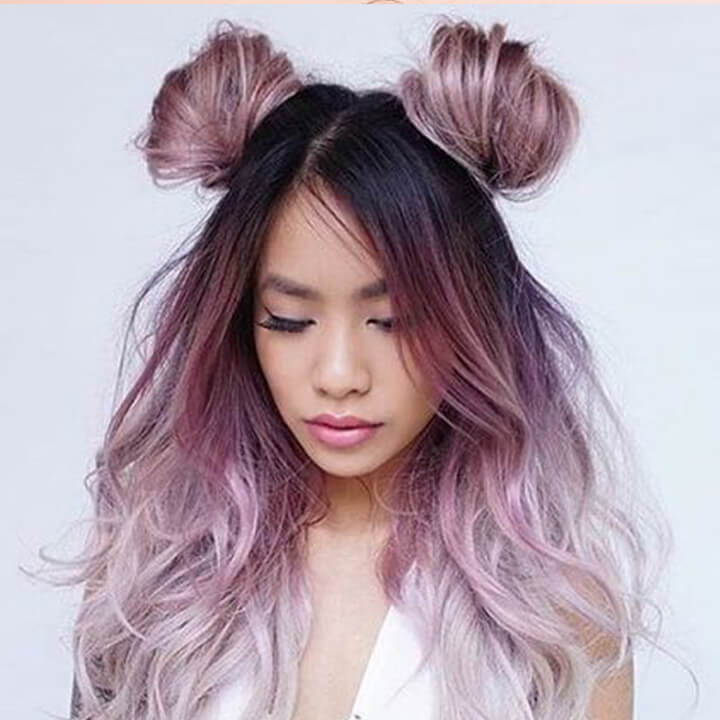 Add a splash of color to your space buns with an ombre effect. Choose two complementary shades and dye your hair in a gradient, starting with one color at the roots and transitioning to the other color towards the ends. Style your hair into buns to showcase the beautiful color transition. This eye-catching hairstyle will make you the center of attention.
20. Space Buns with Hair Wraps:
Give your space buns a trendy twist by incorporating hair wraps. Choose colorful or patterned hair wraps and wind them around the base of each bun, leaving the ends hanging loose. This boho-inspired hairstyle adds a touch of bohemian flair and is perfect for music festivals or beach outings.
Wrapping it up:
And there you have it, 20 cool space bun hairstyles to strike a chic look! From classic and elegant to playful and daring, there's a space bun style for every occasion and personality. Experiment with different variations, hairstyle accessories , and techniques to make these hairstyles your own.
Remember, the key to rocking space buns is confidence and creativity. So go ahead, embrace the cosmic vibes, and let your hair be the star of the show. Whether you're exploring the galaxy or just going out for an evening on the city's streets, these space bun hairstyles will ensure you turn heads and make a stylish statement.
So, grab your hair ties, and bobby pins, and unleash your inner hairstyling maven. It's time to elevate your hair game to celestial heights with these fabulous space bun hairstyles. Prepare to shine brightly like the star that you are!